Fishing in St François
We spent most of the day on a boat.
We did catch some Mahi-mahi. Aline caught the smaller one (5 kg, we brought home this one and ate it) and I the other one (8 kg). We also caught and released 2 barracudas.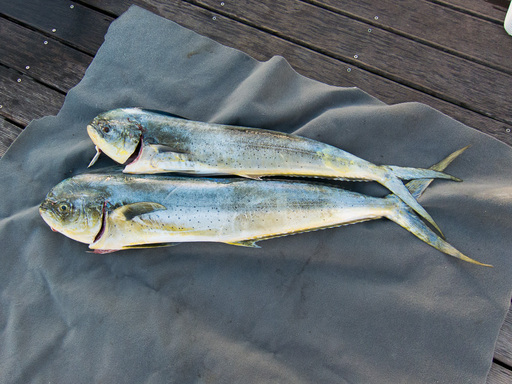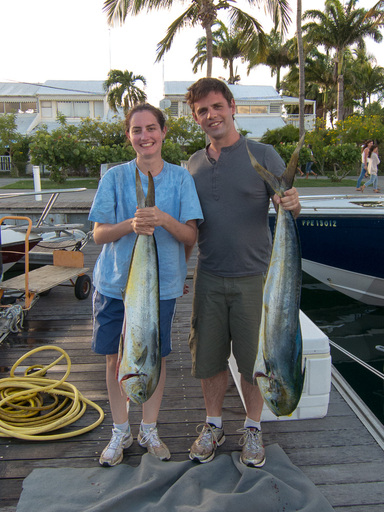 We also went and did some snorkeling at Petite-Terre, close to the Terre-de-bas island. We saw many fishes (including an impressive 1.5 m barracuda) and turtles. The heavy current in the channel prevented us to swim to the other island, where baby sharks usually are.