Tested for you: Camelicious
\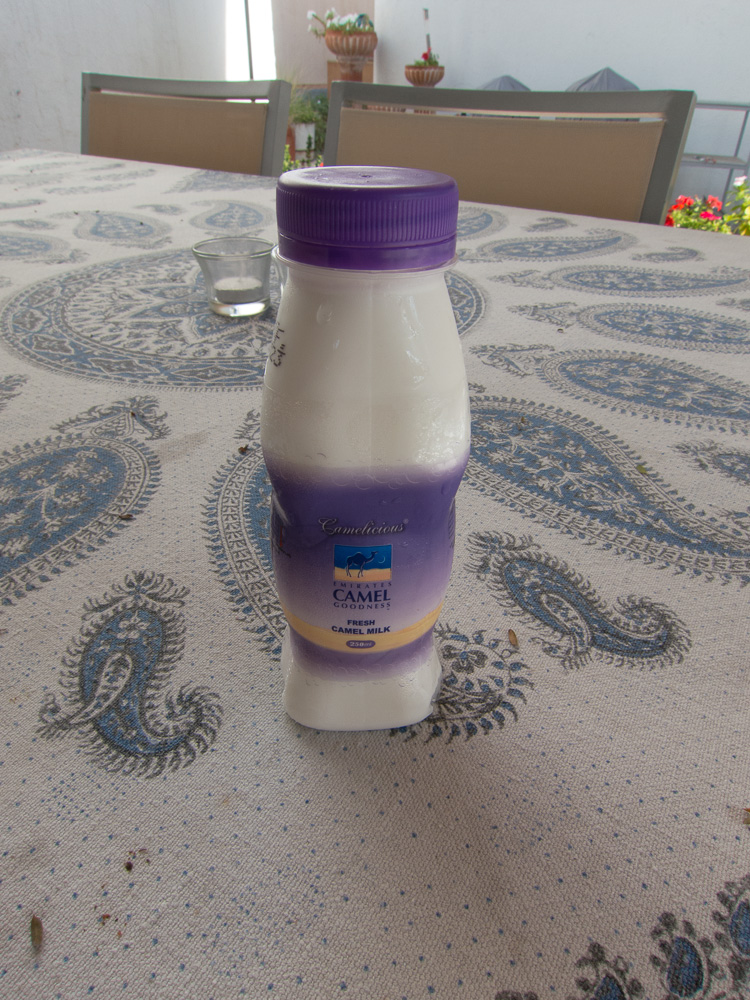 \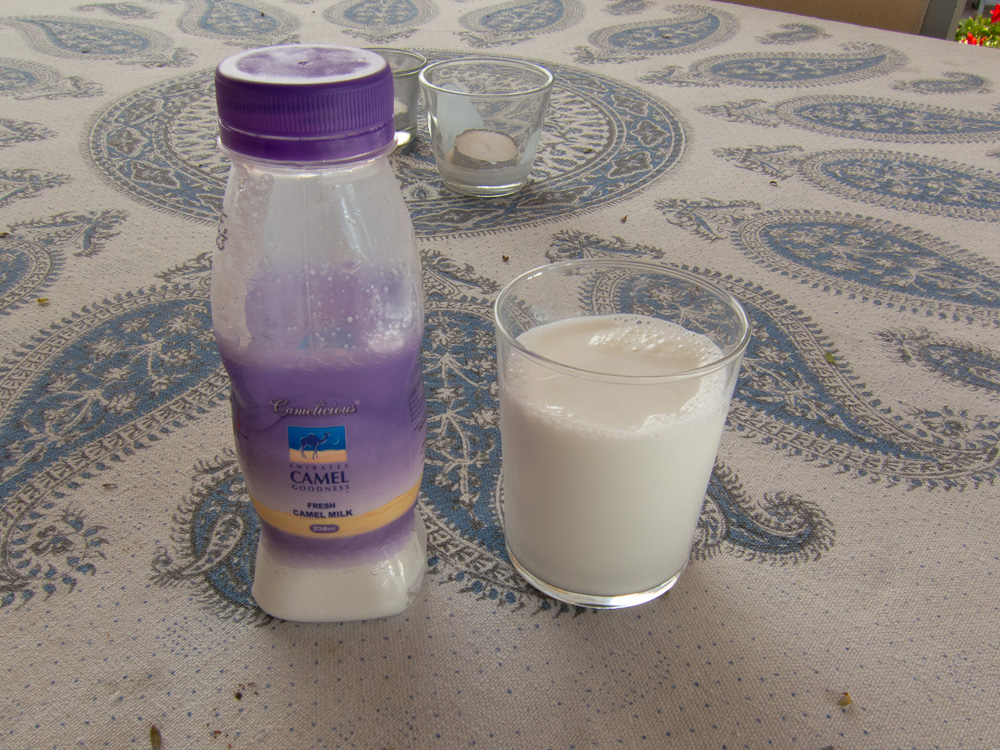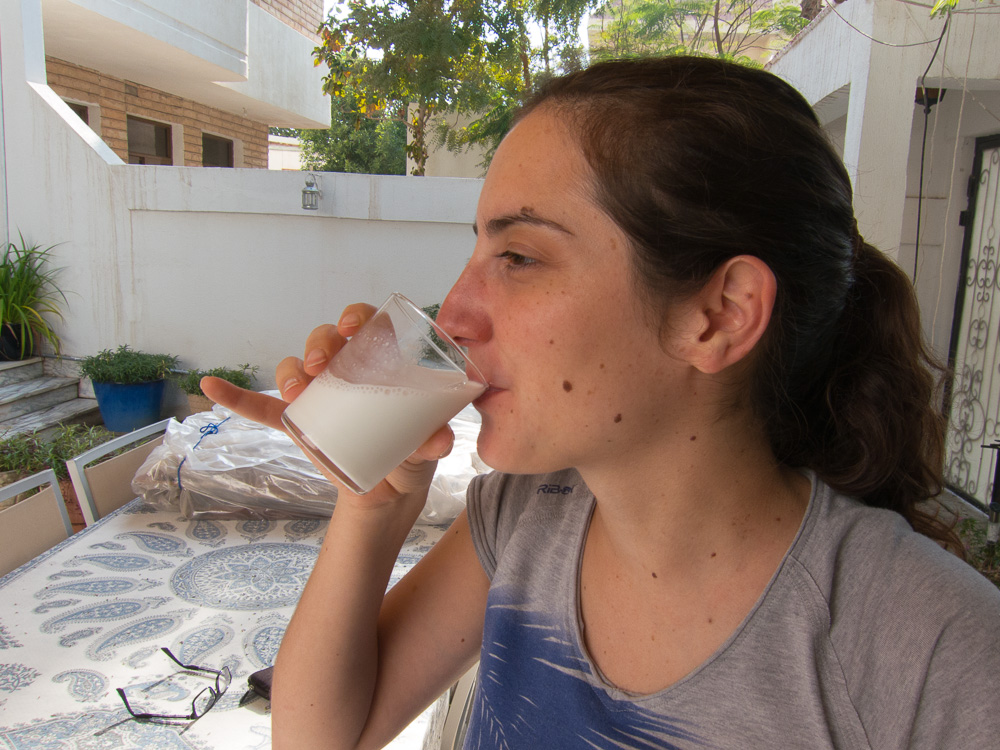 During our journey when we might find some local dish or specialty… and we might even taste it. If we do we'll report it here.
First test will be camel milk, provided in 250ml plastic bottle of brand Camelicious, made in U.A.E. and bought at a Lulu supermarket in Abu Dhabi.
Verdict: it looks like cow milk, but the taste is a little off. I think it tastes a little bit saltier. Aline think it tastes like cardboard. It's certainly drinkable, but we didn't enjoy it very much.