Tested for you: Unknown green shot
At the marina mall in Abu Dhabi, there's a tower with a rotating restaurant at the top. It means that while you're eating or drinking the view changes slowly. Before getting our (non-alcoholic) beverages, we were served an unknown green shot glass.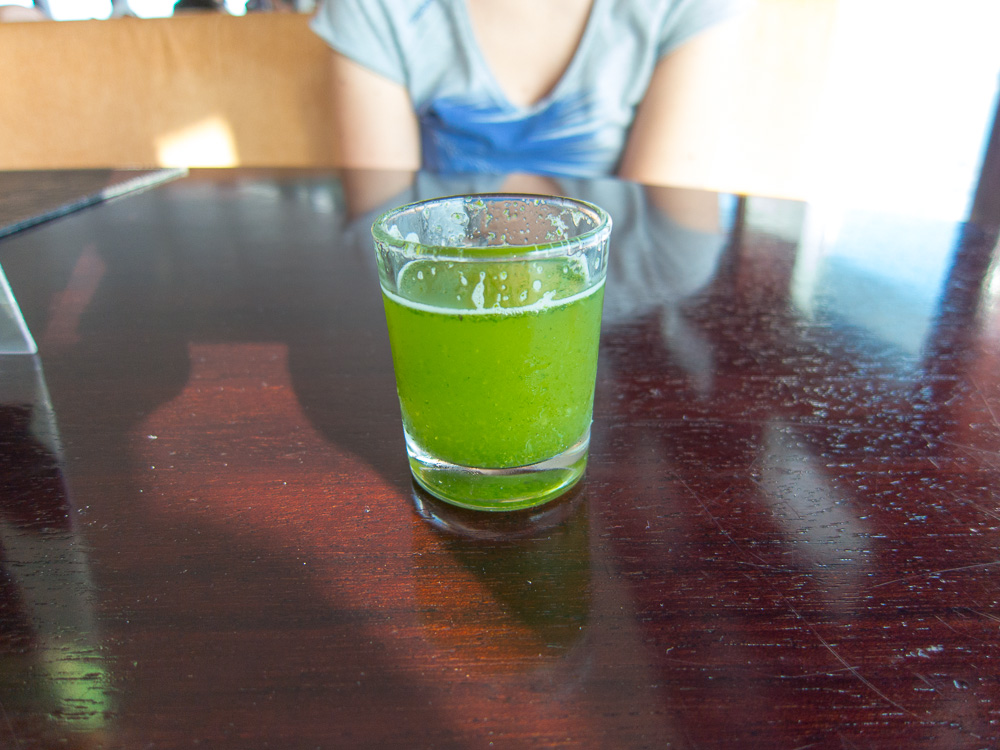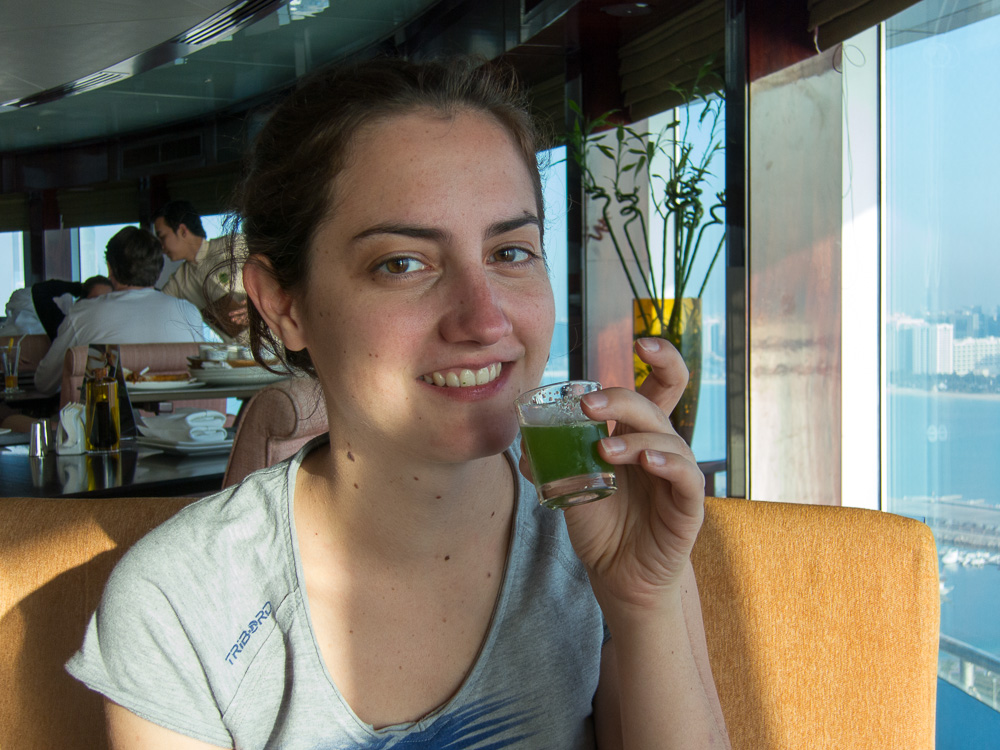 Verdict: It's good. A variation on lime juice with sugar and ground mint leaves.
Bonus picture: a traditional boat from the area.