Tested for you: Ginger Lime Soda (and Ginger Lassi)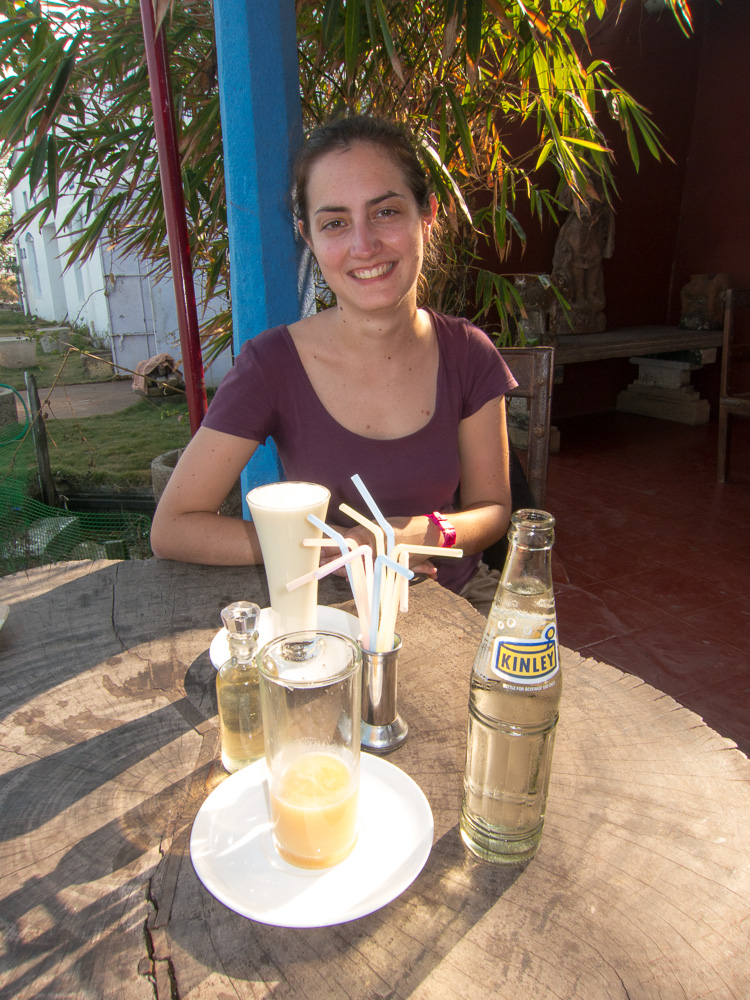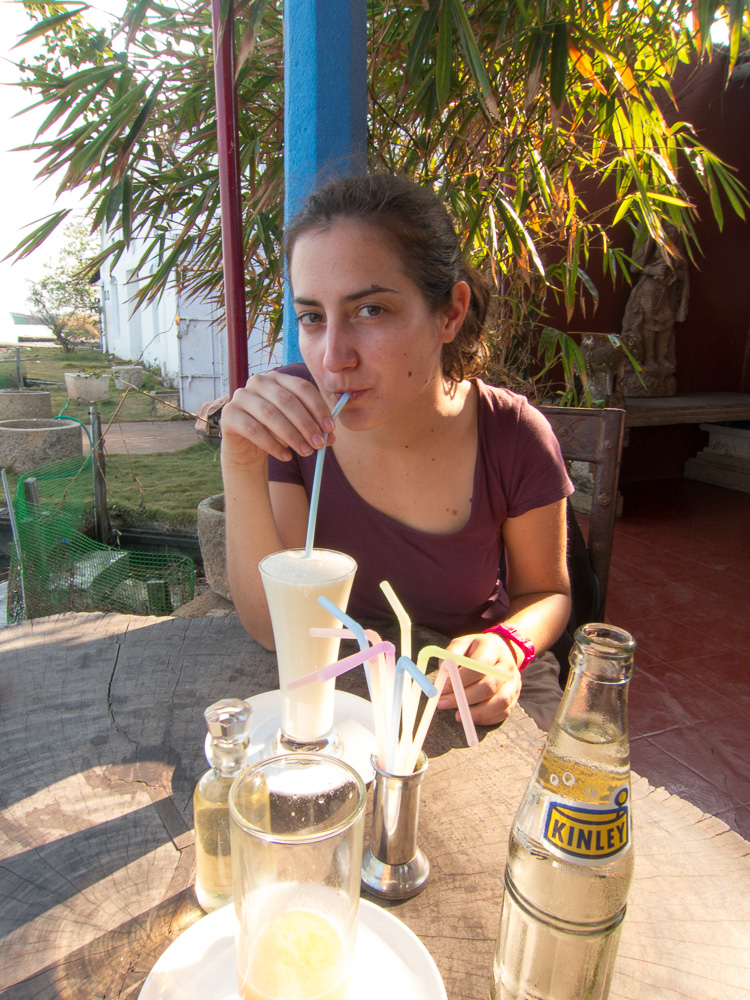 We found in Matancherry a place that had several ginger specialties. It wasn't the time to eat, but we could certainly use something to drink. So we ordered one ginger lime soda and one ginger lassi.
Ginger lime soda recipe is easy: ginger (juice with some chunks), lime juice and soda water, with optional liquid sugar. Ginger lassi is probably as simple.
Verdict: it's good. Ginger lime soda is refreshing, and compared to the simpler lime soda version we often find almost everywhere here, it gives you a little kick. As for the Ginger Lassi, the vitality from the ginger is there, it feels less refreshing, but we'd happily drink another again.